2020 SCHOLARSHIP APPLICATION
$1000 DOCTOROFNURSINGPRACTICEDNP.ORG

ONE WINNER
Every Year
$1000
Annual Award

DEC 1ST
Winter Semester
2020 DoctorofNursingPracticeDNP.org $1,000 Pursuit of Excellence in Nursing Scholarship
Your dedication to the field of nursing is commendable, and now you're pursuing the most advanced practice-focused degree in the nursing profession—the Doctor of Nursing Practice (DNP).
Maybe you already hold a bachelor's in nursing and RN license and you're interested in transitioning to advanced practice with a BSN to DNP program … maybe you hold an MSN and want to elevate your expertise and specialize through an MSN to DNP program … or maybe you're coming to the nursing profession as a career changer with a bachelor's in a field other than nursing and looking for a direct-entry DNP program. Whatever your background might be, you're taking the first step toward the highest level of educational achievement possible in the field of nursing.
More and more current and aspiring advanced practice nurses are looking at earning a DNP as a way to stay ahead of the curve, especially as the move toward establishing the DNP as the minimum requirement for NP certification is continuing to gain steam. The National Organization of Nurse Practitioner Faculties (NONPF) has taken the lead in making the push, with a commitment to seeing all entry level NP programs migrated to the DNP level by 2025.
We know that earning a DNP is no small feat, not to mention that it comes with a hefty price tag. To help ambitious nursing professionals like you, we are offering the Pursuit of Excellence in Nursing Scholarship – worth $1,000!
The Pursuit of Excellence in Nursing Scholarship essay submission window is now open!
Submission Deadline
The application window is open until December 1, 2020. We will accept and consider any qualifying submission that comes in by midnight on this date.
Who is Eligible to Apply?
Any recently accepted or currently enrolled student in a Doctor of Nursing (DNP) program with CCNE or ACEN accreditation is eligible to apply.
All current DNP students must provide proof of having a minimum cumulative GPA of 3.5 in their doctoral program, and all recently accepted students looking forward to beginning their DNP program must provide proof of being accepted into a qualifying program and provide proof of having a minimum cumulative GPA of 3.5 in their undergraduate or graduate studies, depending on the highest degree earned.
Scholarship Application Requirements
You will need to submit just four things to meet the scholarship application requirements:
Complete application form with verifiably true and accurate information
100% original essay that addresses the topic described below (2,500 words or less)
Proof of enrollment or acceptance in a qualifying DNP program (letter of acceptance or another verifiable document with university letterhead)
Proof of meeting minimum GPA requirements (transcript summary or another verifiable document with university letterhead)
The application form, required documentation, and essay must all be submitted at the same time.
Any false or inaccurate information on the application form or plagiarized content on the essay would be grounds for immediate disqualification.
Essay Topic
Tell us what inspired you to pursue the DNP. Are you interested in moving into an administrative or executive leadership position, or do you want to become an APRN, achieve a higher level of credibility in your current APRN role, or pursue the education necessary to transition into a new APRN role?
In 2,500 words or less, tell us the ways in which you believe the DNP will advance your nursing career and allow you to make a meaningful contribution to delivering exceptional patient care, wether in direct care or another role.
We take your privacy seriously, so you can be sure the information you provide is safe and secure. We do not sell or share information to third party websites or companies, or make use of it internally for marketing or any other purpose. Contact information is used solely for the purpose of notifying the winner.
Selecting the Winner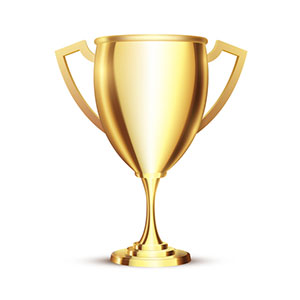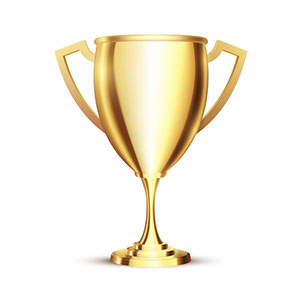 Our staff will review all applications and essays that meet the basic requirements and select a winner based strictly on the strength of the essay.
The essay topic is all about your personal experience and your own subjective thoughts and opinions, so naturally there is some subjectivity to our selection process. This means that everyone with a qualifying GPA who is enrolled in or has been accepted to a qualifying program has an equal shot at winning, regardless of background, employment history, or extracurriculars. We feel this is the most equitable way to approach the selection process.
We know that all applicants are worthy of the award, but we're limited to choosing just one winner per year.
Announcing the Winner
We will announce the winner of the Pursuit of Excellence in Nursing Scholarship within 30 days of the close of the application window on December 1, 2020.
We will start by contacting the winner by phone or email to deliver the good news. At that time, we will ask for proof of current enrollment and transcripts covering the period of time that passed since submitting the application. No further documentation of grades would be required for students who submit their essay and application within the winter quarter/semester.
If the selected recipient is unable to supply the required documentation, or if the GPA has dropped below 3.5 since submitting the application, we reserve the right to rescind the award and give it to another applicant.
We will ask the winner to provide a picture of themselves along with a few words that we will publish right here on DoctorofNursingPracticeDNP.org.
We will then make our official announcement to share the good news with our readers.
Paying Out the Award
We will make out a check for the full $1,000 award and send it directly to the winner in one lump payment immediately upon making our official announcement.
The winner is free to use the proceeds at their discretion to apply toward tuition, books, housing, or any other expenses they need to cover during their graduate program.
Non-Discrimination Policy
DoctorofNursingPracticeDNP.org does not discriminate based on age, race, sex, religion, disability status or sexual orientation. All qualified applicants are given equal consideration and are assessed strictly based on the strength of their essay. It is at the sole discretion of our staff to select the applicant we feel best exemplifies the traits and values of a great doctoral-prepared nurse.