DoctorOfNursingPracticeDNP.org is owned and operated by Wiley University Services. Our content originates from many different education content writers. Our views and opinions are our own and for information purposes only. We want this website to serve as a directory guide, or an on-ramp, for educational programs as you explore the many options available. Please note the higher ed landscape is expansive; we do not include every option available and encourage you to conduct your own independent research. 
Please view our advertiser disclosure to learn more about our content, how we are compensated, and what to expect if you submit a request for information form.
To get in contact with us for updates or anything else, please email here: olm@wiley.com.
With major stakeholders (Robert Wood Johnson Foundation, Institute of Medicine, American Association of Colleges of Nursing, Joint Commission) producing research that shows the very real benefits of implementing higher standards in nursing education, the Doctor of Nursing Practice has emerged as the credential employers and insurers prefer.
More than ever, nurse practitioners and other advanced clinicians, administrators, health policy leaders, clinical educators and informaticists are choosing to earn the practice-focused DNP as their terminal degree. At the same time, more BSN-educated RNs are seeing the DNP as the preferred path to APRN licensure or to careers outside of direct patient care.
Even as the number of DNP programs increased dramatically over the past two decades, few dedicated resources have been developed with DNP students in mind. That is, until now.
Our Contributors
Each member of our writing team brings a unique and valuable perspective to this project, while drawing from years of experience writing about education, healthcare and nursing.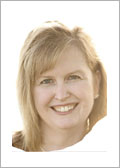 Susan Maphis – Susan is a writer and editor with a BA in Psychology. She has conducted research and written on topics related to higher education, healthcare and nursing throughout her career. Susan's work has been published both in print and on many websites.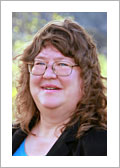 Dr. Helga George – Dr. George has spent several years writing on topics related to education, healthcare and nursing. She transitioned into writing after fulfilling her lifelong dream of performing research on plant defense chemicals.  She earned a BS in Agriculture from Cornell University, an MS in Plant Pathology from the University of Massachusetts in Amherst, and a Ph.D. in Plant Pathology from Cornell University, in addition to conducting postdoctoral research at the University of California Santa Barbara where she obtained a USDA grant to fund her research.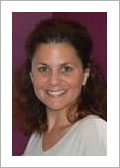 Rebecca Turley – Rebecca is a full-time writer and editor with a BA in Journalism and Communications. Throughout her career she has contributed to high-profile websites and blogs related to education, healthcare and nursing.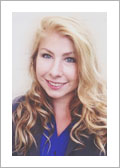 Hannah Coffman – Hannah is a writer and grant writing consultant with a BA in English. Over the past several years, she has developed online pieces and blogs on real estate, fundraising, and the non-profit sector. She has also researched and written on the topics of education, healthcare, and nursing.
Our Mission
DoctorofNursingPracticeDNP.org is an unbiased, comprehensive, free, one of a kind resource for anyone interested in earning a DNP.
We strive to answer the questions prospective nurse graduate students are likely to have when considering the DNP, either as an initial path to advanced practice nursing or as a way to develop further knowledge in the field through post-master's studies.
Our goal is to make everything from planning a career to finding the right program a little easier for nurses interested in earning the most advanced practice-focused degree available in the nursing field.
What We Offer
At DoctorofNursingPracticeDNP.org you will find:
Salary data for each state that shows the clear economic benefits associated with earning a DNP (from surveys performed by the US Department of Labor and leading industry organizations)
State guides detailing the unique opportunities available to DNP-prepared nurses around the nation
Career guides that describe the unique role DNP-prepared nurses play in the clinic and beyond
A clearinghouse of accredited online and campus-based DNP programs in the United States (programs are accredited through the Commission on Collegiate Nursing Education (CCNE) and the Accreditation Commission for Education in Nursing (ACEN))
Guidance on how to successfully develop and defend a final DNP Project (Capstone Project)
Guidance on selecting an educational track that aligns with specific career goals
Blogs that keep our visitors current on the latest developments in the nursing profession as it relates to the DNP